Sideshow Collectibles is a distributer of highly detailed action figures, statues, models and prop replicas revolving around superhero and science fiction comic book, television and movie characters. From diecast models of the spaceships in Battlestar Galactica to life-sized mannequins of Star Wars characters ranging from Boba Fett to Yoda, they have an impressive variety of products for people to geek out over. For the last few years has sponsored a fun Halloween promotion that encourages participants to let their geek side show for a chance to win a prize.
In SELL YOUR SOUL TO SIDESHOW, people are encouraged to submit goofy/geeky things they'll do to win a prize during the Halloween season. Sideshow picks some of their favorite submitted ideas to participate in the contest. Past entrants have included a man dressing up as Indiana Jones going to a hardware store to ask a store clerk what aisle the snake repellant was in and a guy wearing a Princess Leia hair buns headband going to Cinnabon and trying to order blue milk. Entrants must video record their prank and submit it back to Sideshow Collectibles within 48 hours of being selected. My monster of an idea was picked for their 2019 Halloween contest and my prize has just arrived!
I sold my soul by dressing up as Godzilla and raking the leaves in my front yard into the shape of the Sideshow Collectibles logo. This was no easy feat as freezing rain was pouring down in our neighborhood throughout the limited time I was given to do my stunt. So I got quite wet but the mission was accomplished! And I caught the attention of my neighbors with quite a few of them peeking out through their curtains or walking outside on their front porches to take in the spectacle. After completing the logo, I did a Godzilla stomp and tail thrashing doing a Monster Mash in my front yard. No hiding it now that I'm the geek daddy in the neighborhood!
The prize I requested wasn't in stock yet and Sideshow Collectibles was taking pre-orders on it. So that is why it took awhile to be delivered. But it was worth the wait! They are selling this thing for more than $600!
I sold my soul and let my geek side show for a
Hot Toys Quarter Scale Deluxe Version Iron Man Mark III
. It is a 19 inch replica of the Mark III suit shown in the first Iron Man movie from Marvel Studios. It is a larger sized reproduction of the very first Iron Man sixth scale action figure from Hot Toys that was released shortly after the movies release. It features over 40 points of articulation and LED special effects that includes a light up Arc Reactor in its chest, eyes in the helmet and repulsers each hand. AWESOME!
My son who was helping me take unboxing pictures and video was so excited when I pulled out this Iron Man toy! He didn't know what was inside the box until I pulled out the Mark III figure. We were both geeking out as we began putting together this really big Iron Man that is almost two feet tall!
The figure's intricate design is based on Tony Stark's third suit of armor; Mark III was the first rendition of ingeniously engineered battle suit inspired by Tony's Hotrod red and gold color scheme. This quarter scale collectible figure stands approximately 19 inches tall, featuring a newly painted Tony Stark helmeted head sculpt, interchangeable helmeted head with LED light-up eyes, LED lights shine through various areas of armor, masterfully applied metallic red and gold colors on armor, articulated armor parts to reveal interior mechanical design or hidden weapons, and interchangeable battle damaged chest and shoulder armor!
The Tony Stark face on one of the alternate head pieces is so lifelike that when my son aimed my Galaxy S8 phone camera at it the AR emoji features began to automatically activate as if he was taking photos of a real person. He had some fun playing around with this feature and the Tony Stark sculpt. Tony with a top hat. Tony with a dog face. And so on!
Some other features include being able to switch out the chest plate for a battle damaged look. Missile launchers like the ones used in the Iron Man movie emerge from the figures shoulders and wrist. Another wrist can be transformed into a shield. There are also articulated air flaps on the backside of the armor. Lots of features to discover that I haven't fully examined out of an overabundance of caution in not wanting to break anything while playing around with it.
This
Quarter Scale Iron Man Mark III
from Hot Toys is impressive. Most impressive! The only downside is that it is made of plastic instead of diecast. Many of the newer Hot Toys Iron Man sixth scale figures are now made of metal diecast. Of course the sixth scale version this quarter scale one is based on was made of plastic so it is duplicating the original. That being said this Iron Man is going to look amazing on display in my office and I have a feeling it is eventually going to be making its way into my son's bedroom.
It really was worth going on a monster rampage in my front yard to win it! Head over to
sideshow.com
to check out their current products and promotions. They have great stuff for decorating man caves, home theaters, game rooms, offices, kids bedrooms and more!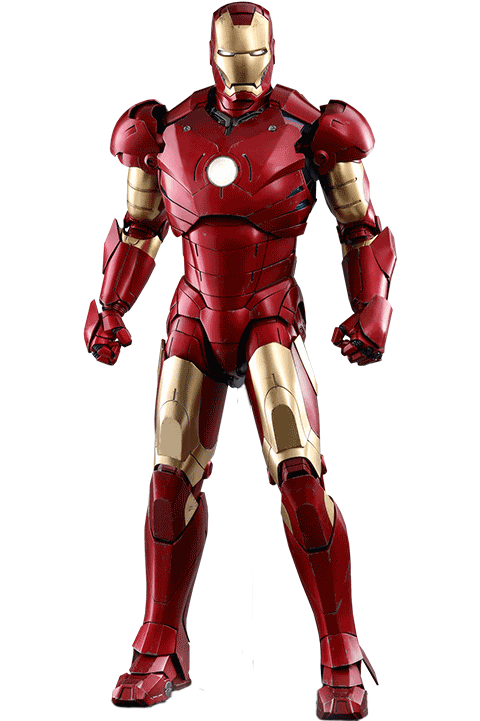 If you purchase a
Hot Toys Quarter Scale Iron Man Mark III
from Sideshow Collectibles utilizing a link in this post
ageekdaddy.com
will receive a small commission at no additional expense to you. This dad blogger appreciates your support! Affiliate links help us with the expenses to keep this blog up and running so it has options for travel and product reviews not dependent on brand marketing agendas.