Baby Yoda from Disney+'s Star Wars television show THE MANDALORIAN has been a huge hit with my eleven year old twins. Their fascination with this little green alien has brought back my own memories of when I was eleven years old and everyone was in love with another lil cute critter from Hollywood. It was 1985 and Steven Spielberg had introduced the world to Gizmo the Mogwai in the summer blockbuster GREMLINS. Everybody wanted to bring home their very own Mogwai just like Gizmo in the movie.
Now you can! Sideshow Collectibles has an officially licensed
prop replica
of Gizmo that will finally let you own your very own Mogwai. If you've ever dreamed of bringing Gizmo from GREMLINS home here is your chance! Plus if you purchase one of these incredible movie accurate reproductions of
Gizmo
or a copy of the GREMLINS movie from one of the
affiliate links
in this post ageekdaddy.com receives a small commission at no extra expense to you which helps this dad blogger have some extra spending cash that can be used to purchase things to review thereby generating new content to share with you via this website. It is a win-win for everyone!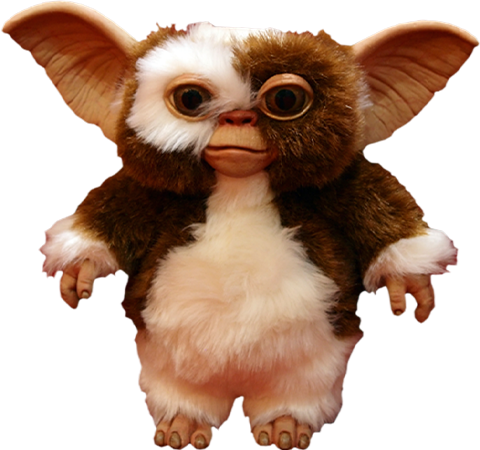 Produced by Trick or Treat Studios, designed by Russ Lukich and available to purchase from
Sideshow Collectibles
, this puppet was created using an original Gizmo form as reference. Every movie accurate detail of Gizmo is present in this incredible Mogwai reproduction. From his real life scale dimensions to his hair, this is as close as you'll ever come to having an actual Gizmo prop from GREMLINS.
Feeling nostalgic for the 1980s? Best Buy has a Classic '80s Rewind Triple Feature with Goonies, Gremlins and Gremlins 2 on
DVD
or
Blu-ray
. Also for the first time,
GREMLINS
is now available on
4K Ultra HD
. Time for a spooky fun family movie night!