I bought this Battlestar Galactica Mark II from my local comic book shop over the summer. It was the only one they had received from their toy distributor allocation of Eaglemoss products. So it is nice to learn that these Battlestar Galactica replicas will soon be more accessible through Sideshow Collectibles.
This isn't a small matchbox sized toy as the Viper Mark II can fill almost half a shelf in a display cabinet. It measures 10.6 inches long and has some heft to go along with its size being made from diecast metal and high-quality ABS materials. The model is hand painted to emphasis details and add the look of some wear and tear in being used to fight Cylon Raiders.
The Viper Mark II is inspired by the one flown by Kara Thrace (call sign Starbuck) in the 2004 television series. It features her callsign by the cockpit and tail number near the engines. The diecast on the ship's body also has wear and tear effects from Starbuck's close calls in combat. Mechanical details are visible within the nose cone in front and engines to the rear with machine guns protruding from the wings. I think it looks really sharp!
Also along with the model comes a 16-page collector's magazine. It includes concept art, design sketches, vehicle diagrams and screen shots of the Viper Mark II in action during episodes of Battle Star Galactica. Plus there is an interview with Ronald D. Moore who developed the 2004 television series. It is full of interesting information and imagery to flip through.
This Viper Mark II appeared in almost every episode of the second Battlestar Galactica television series. Launched from massive Battlestar ships, the Viper Mark II was instrumental in the First Cylon War. Although they were eventually replaced with newer models, a squadron of the space superiority fighters remained on board the Battlestar Galactica and was re-activated to defend the Galactica during its four-year journey to Earth that takes place in the 2004 television series.
Being able to have your own officially licensed Viper Mark II is sure to delight any Battlestar Galactica fan. I'm glad I got my hands on one! It looks great in my office and yes sometime I take it out to play with it. I'm not afraid to let my geek side show!
The following Battlestar Galactica models will be available from Sideshow Collectibles: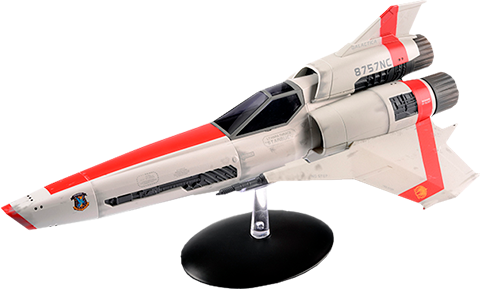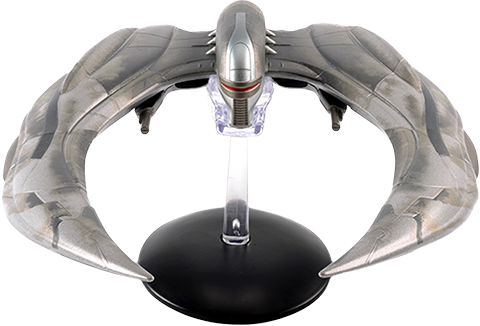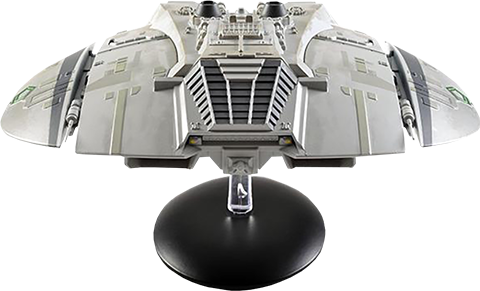 This is not a sponsored post, but if you purchase one of the awesome products featured above, this dad blogger will earn a small commission from the retailer at no additional charge to you. Thank you for your support of ageekdaddy.com